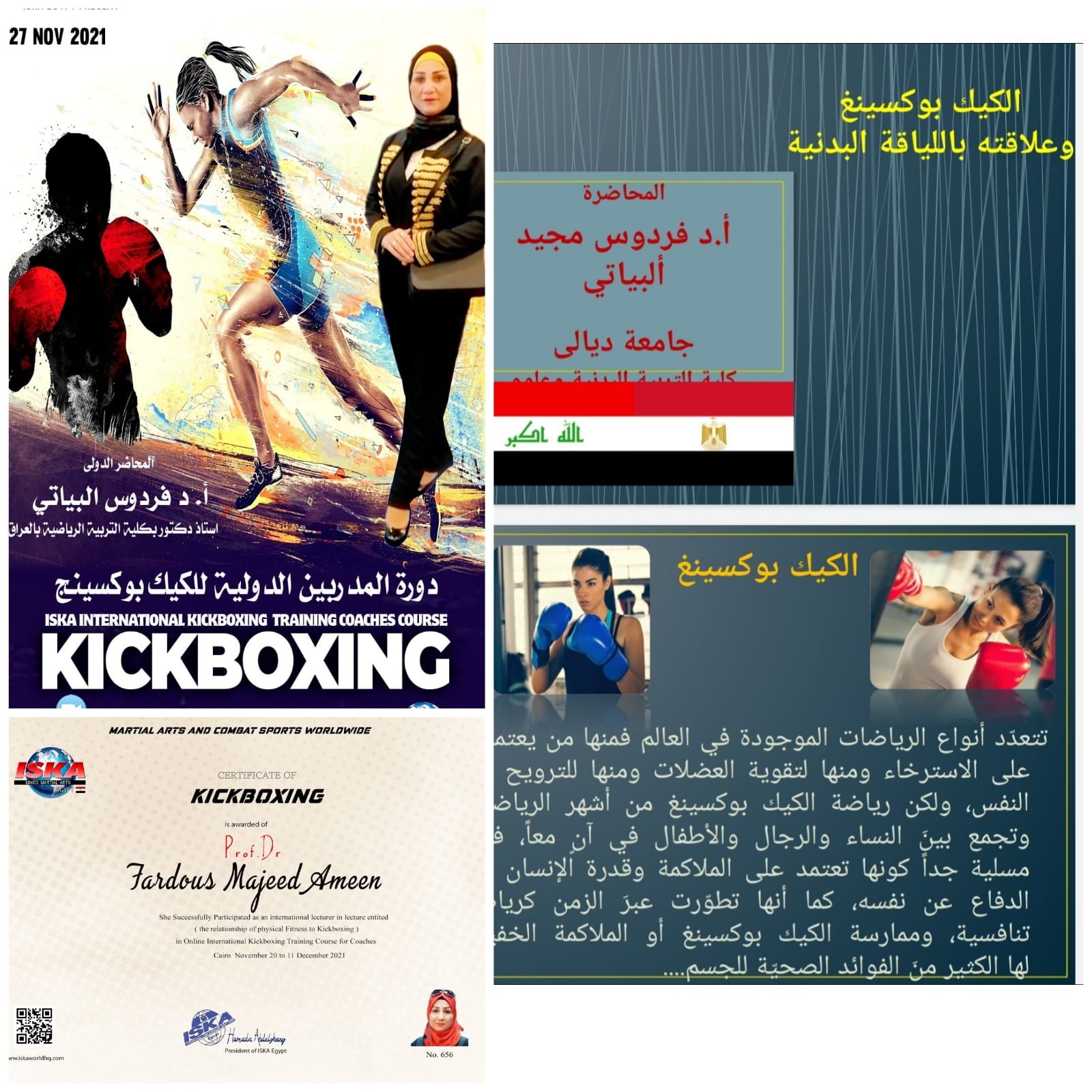 A teacher from the Faculty of Physical Education and Sports Sciences gives an international lecture at the ISKA International Federation
Within the activities of the faculty teaching in international forums the professor at the Faculty of Physical Education and Sports Sciences University of Diyala Prof. Dr. Ferdous Majid Amin gave an international lecture through the social media platform entitled (Kickboxing and its relationship to physical fitness) For the International Coaches Federation.
The purpose of the lecture was to familiarize the participants with the concept of The sport of kickboxing which is based on kick boxing between two people Kick means kicking and boxing means boxing It is worth noting that this sports game has several rules during the course of the game Register with it. That is all equipment and head and hand protectors must be worn to avoid injuring yourself or the other party and there are several Rules while registering with it including that the person has flexibility patience speed accuracy of payment and the ability to withstand exercises continuously . The lecture dealt with a number of topics including benefits Kickboxing is the ability to defend oneself and the high energy it gives the body as well as strengthening muscles improving breathing strength of focus and increasing self-confidence .