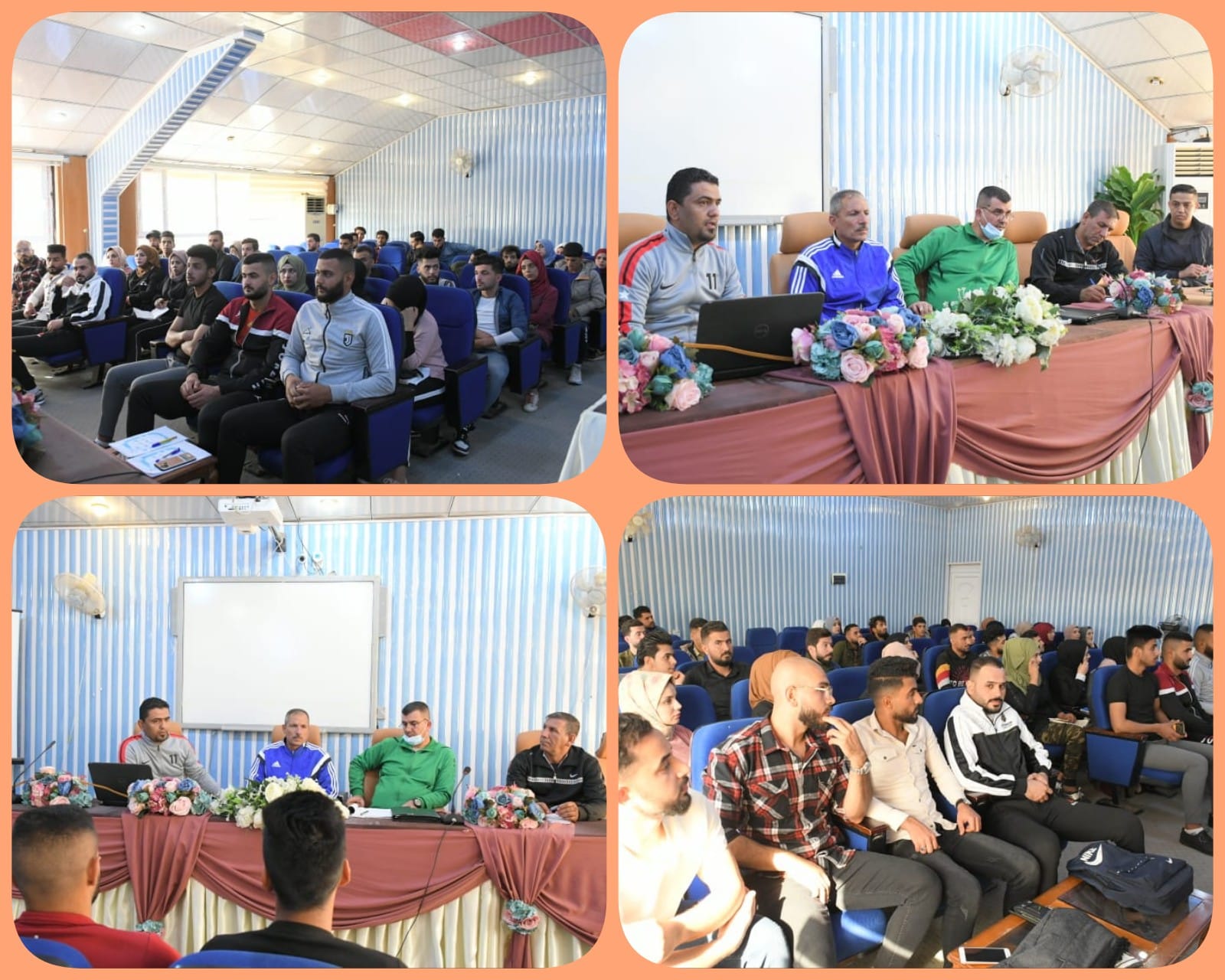 A scientific workshop in the College of Physical Education and Sports Sciences entitled (The latest modifications to the effectiveness of vehicle games ) .
The Continuing Education Division at the College of Physical Education and Sports Sciences University of Diyala held a scientific workshop entitled (The Latest Modifications for the Effectiveness of Vehicle Games) delivered by Prof. Dr. Kamel Abboud Hussein And Prof. Dr. Walid Jalil Ibrahim And Assistant Professor Dr. Jamal Abdel Karim Hamid And the teacher Dr. Oras Adnan Hatrush .
The aim of the workshop was to introduce the participants
Compound events which are competitions in athletics such as pentathlon heptathlon and decathlon. These are composite competitions in which the player competes in several different events over a period of one or two days and the points scored by the competitors are announced after the completion of each competition. Points are calculated according to the points calculation table in accordance with the rules of the International Association of Athletics Federations. The winner is the player with the highest score. Thus the competition champion is the best player in most events a versatile player and not necessarily the best competitor in any single competition.
The workshop covered several topics including.There is a decathlon for women in relation to the chariot games as well as a heptathlon and the decathlon competition consists of 10 different activities. In addition the Heptathlon competition consists of 7 different activities.